Latest Meeting & Agenda
Meeting Date
October 27, 2023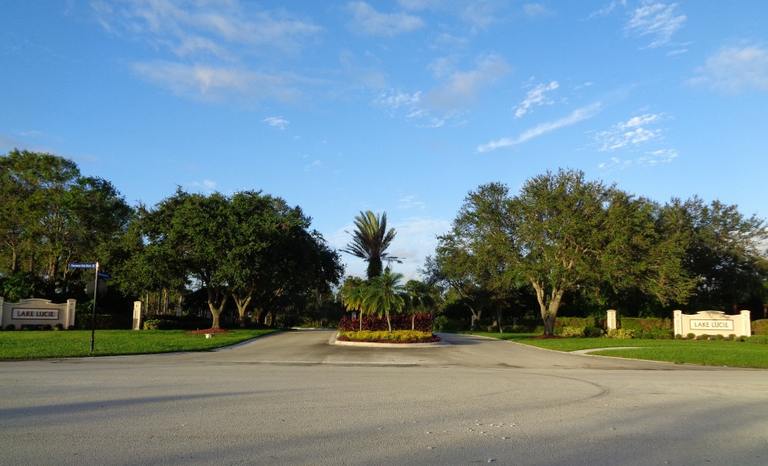 About Lake Lucie Community Development District
The Lake Lucie Community Development District (District) was duly organized under of Chapter 190, Florida Statutes, and Ordinance No. 89-32 of the St. Lucie County Board of County Commissioners, as amended by Ordinance No. 89-46 and Ordinance No. 93-20.   The District was created to oversee the financing, construction and maintenance of certain community improvements (i.e. infrastructure improvements).  The District sold bonds to finance the improvements. Interest and principal bond payments were made from the annual assessments levied against the property within the District and added to the non-ad valorem portion of the property tax bill. The bonds have been satisfied. 
The District is comprised of 3 Units:  Unit I consists of the ~16.59-acre business park to the west of US 1, Unit II is the single family home subdivision known as the Villages of Lake Lucie (156 home-sites) and comprises ~26.97 acres, and Unit III is ~80.83 acres of undeveloped property located east of the Villages of Lake Lucie. The District itself owns the pool cabana and pool, two stormwater lakes, rights of way, and preserve wetland areas.
The District is responsible for the maintenance and repair of certain areas within the district boundaries, which include portions of the St. Lucie Business Park and the Villages of Lake Lucie residential community, which includes the maintenance of lakes, a fountain, swales, and preserves. The entranceway, common area landscaping, street lighting, and general areas in need of improvement are also maintained.  District maintenance expenses are funded by assessments on all property types, which are viewable on the non-ad valorem portion of real property tax bills. The District is run by the Board of Supervisors: 5 residents who are elected to 4-year terms. 
District Records Requests
Lake Lucie CDD complies with all provisions and requirements of Florida State Statute 119 in reference to retention and provision of public documents as established within the statute. Any requests for public documents or information will be provided by the District Custodian of Records subject to charges as permitted under the statute.
The District Custodian of Public Records
Calvin Teague
Custodian of Public Records
3820 Colonial Boulevard – Suite 101
Fort Myers, FL 33966
cteague@cddmanagement.com
Office: 239-690-7100 ext. 101
Fax: 239-214-6074